embrace. (OAK)
£

325.00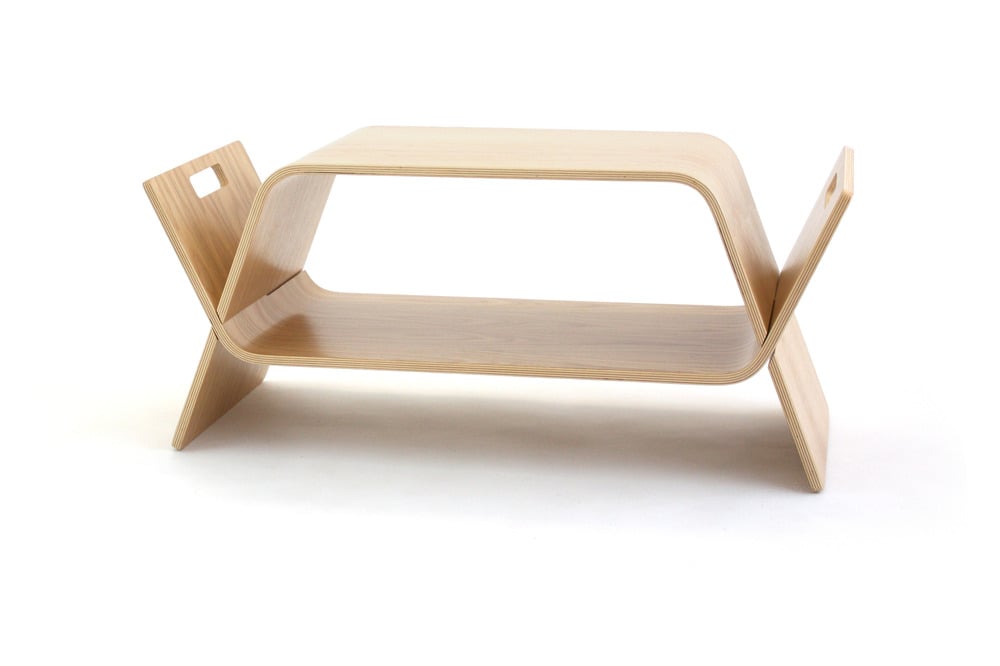 Embrace was originally designed when John was a student. The original brief was set to design a modern take on the Isokon Penguin Donkey, that was within 10% of the originals dimensions. The outcome was "embrace" an award winning piece of furniture, designed to store modern media such as DVD's, CD's and Magazines.
This smart piece of furniture naturally forms two low modern tables that are then 'embraced' together in order to form a storage unit / magazine rack / occasional table.
The flowing curves are produced by laminating plywood, which is then skillfully veneered. Laminating consists of bonding together many layers in order to produce one solid shape. Embrace is available in a variety of materials and finishes.
Embrace is proudly handmade in the UK. Each unit is signed numbered and stamped upon completition.
Awards:
- CSD (Charted Society of Designers) Award for Product Design - Winner - 2007/2008.
- Northern Designers Product Design awards - Finalist - 2008
- Design Show Liverpool - Student awards - Finalist - 2008
- Homes & Gardens Classic Design Awards - Runner-Up - 2010
H.375 W.850 D.350
**FREE MAINLAND UK SHIPPING**
Share